-

H

elping new traders avoid my old mistakes-
OTCBB Pennystock trading article topics include:
Reading financials and filings
Market makers
L2 and chart analysis
Understanding the competition
Using social media to trade
Price and volume study
Bankroll management
Game theory
Sub .01 low float setups
Interviews with influence makers
OTCBB Penny Stocks Trading Market Makers L2 Charts Technical

Analysis Financials Learning

Discipline Networking Planning B
How to spot fake followers:
It is important when dealing with people to know if their followers are real or not. Many times people buy followers to make them seem like they are important an influential, but it is only a ruse.
https://www.twitteraudit.com/
Once you log in via your twitter handle, you can check out anyone.
SocialBlade:
https://socialblade.com/
Social blade is another very important tool when trying to figure out who you are dealing with.
This website allows you to check an influencer or user over many platforms including twitter, instagram and youtube.
For example you can search someone's twitter handle, and it will give you a breakdown of their user growth and tweets -
How to get more followers?
Here are some good tips-
1) Generate content. Put our charts, post links to news, post scans and other types of information that may be of value. Create your own content.
Sitting around and re-tweeting will not help you further your brand. You need to create content.
2) Use hash tags. Find something popular and tweet out an interesting thought and use a hashtag. Currently I have been tweeting about $HSHSE #bitcoin #blockchain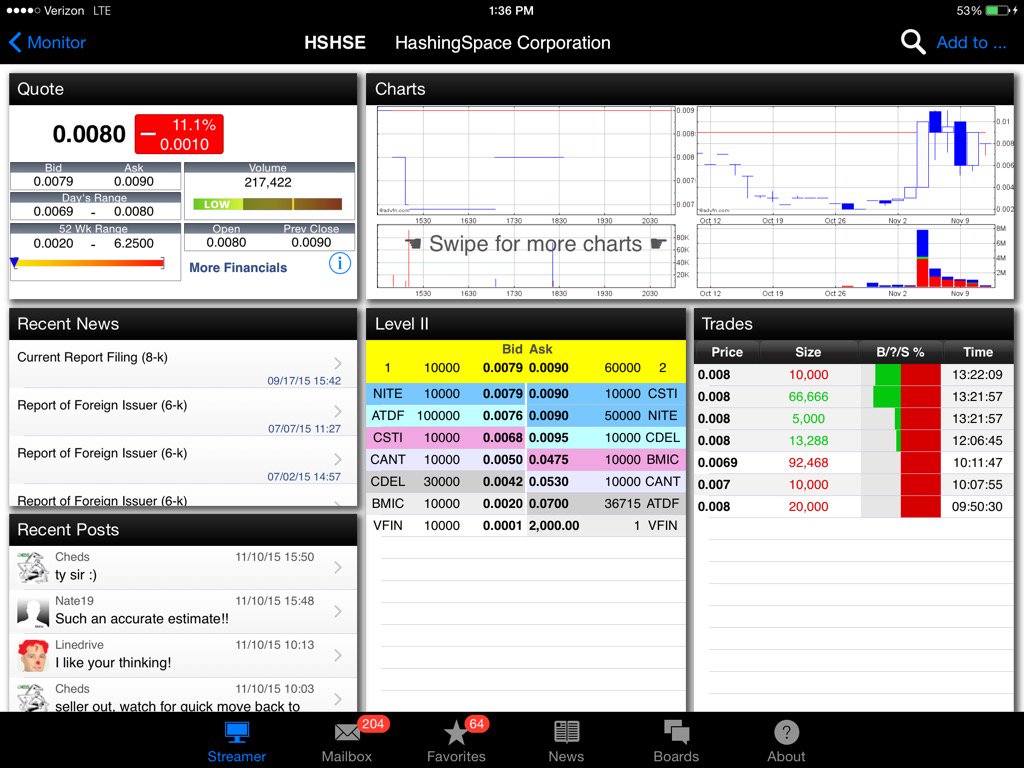 3) Find out what tickers are trending, and tweet about them. Make sure to tag important momo players to get their attention (see my list of top 20)
4) Use twitter analytics to your advantage. Study your feed every week to see what your engagement rate and profile click rate is. Examine not only which tickers are viral but what types of content posts get a higher rate of interest.
https://analytics.twitter.com/user/BigCheds/home
-

H

elping new traders avoid my old mistakes-
OTCBB Pennystock trading article topics include:
Reading financials and filings
Market makers
L2 and chart analysis
Understanding the competition
Using social media to trade
Price and volume study
Bankroll management
Game theory
Sub .01 low float setups
Interviews with influence makers
OTCBB Penny Stocks Trading Market Makers L2 Charts Technical

Analysis Financials Learning

Discipline Networking Planning Bankroll Management Taking Profit Paper Trading Options Nasdaq NYSE Small Cap Stock Picks Alerts Bashers Growth Pennystock Sub Penny List Stop Loss Top Hot
Twitter and the trading community - How to use it and why its important
Oleh
SJ Mulyo